#LIFEATLITTLEDOT: WORKING AS A WOMEN IN SPORT
According to the charity Women in Sport, women's sports coverage across the UK only accounts for between 4% and 10% of all sports coverage, and between 2011 and 2013 women's sport sponsorship accounted for only 0.4% of total sports sponsorship spend.
This gender disparity is also apparent outside the world of professional sports. Whilst the gap is narrowing, there are 721,800 more inactive women than men in England alone, with girls most likely to drop out of sports as they transition into adulthood. 
We caught up with Ella Jerman, Social Media Manager at Little Dot Studios in London, who runs the Barclays FA Women's Super League account.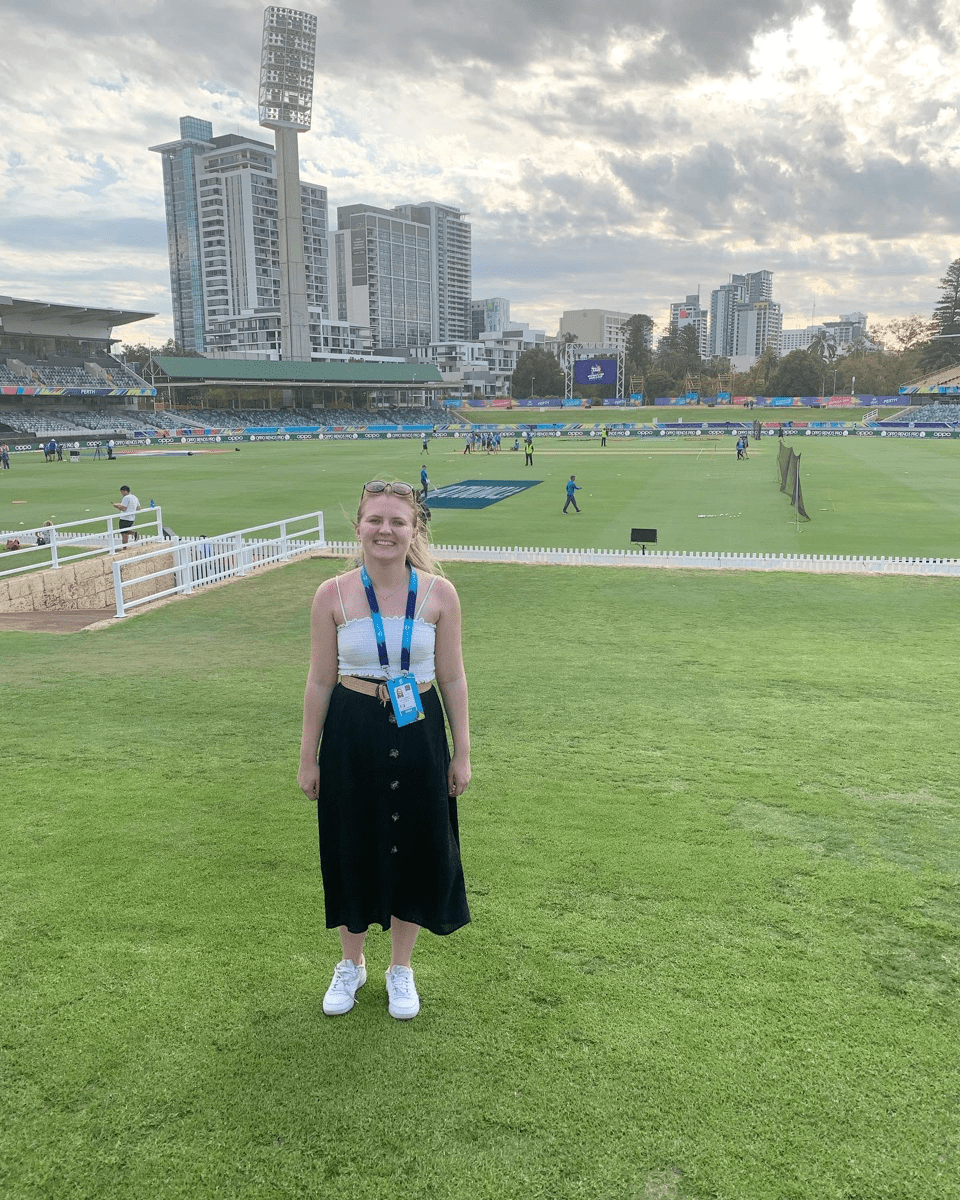 Hey Ella! Thanks for taking the time to chat with us. To get us started, why don't you tell us a bit about yourself and your role at Little Dot Studios?

I'm NCTJ (National Council for the Training of Journalists) trained and I've been working in media for 5 years on and off. 
I alway knew that I wanted to work in media but I just wasn't sure where. I studied Modern Languages at university - so I'm fluent in French and German - after being inspired by foreign correspondents on the news.
Despite being mad about sport all my life, I never really thought about pursuing a career in it as it wasn't really spoken about as an option at school or even uni.Then I did a year abroad in Germany as part of my degree where I worked for a sports media agency specialising in translation and social media, and partnered with the majority of the Bundesliga Clubs. 
That was the catalyst for me deciding to work in sport. 
As I got more involved in my work, I came to realise that there's not enough being done to promote women in sport - either those on the pitch, or those who work in the industry more broadly such as presenters and producers - and realised that this is something that I wanted to help change. 
I started off in the industry as a reporter for an agency called Sportsbeat where I had the opportunity to cover lots of different events, from the 2019 Netball World Cup, to the 2020 women's T20 Cricket World Cup in Australia. 
However, my main passion is women's football. In my role today at Little Dot Studios, I work on the social media accounts for the Barclay's FA Women's Super League, FA Women's Championship and Vitality Women's FA Cup. 
Can you tell us a bit more about that?
Social media is so important when it comes to visibility. It's really exciting to be at the forefront of pushing that content out there, and it's great that we have a team at Little Dot Studios who work so closely with The FA to promote women's football — both through the  social media channels and The FA Player where matches from all competitions are broadcasted. I love showing off how amazing women's football is through the content we create for these channels.
Women are underrepresented in the world of professional sports, in terms of coverage and sponsorship, but there's also gender disparity amongst recreational sports. Do you think that there are links between the two? Do you think that a lack of role models contributes to adolescent females dropping out of sports as they reach adulthood?
I definitely think so. When I was in school, I didn't see a lot of women in sport. On the TV I only ever saw them competing in the Olympics or within tennis, and I only really saw the women around me go out running or go for a swim.
I think when girls see only that, it doesn't give women the confidence to go out and try other things and impacts on the link between what we see, what is achievable, and what we actually do. 
What other barriers do you think cause this inequality?
Segregation between genders at a young age has a part to play. I know that when I was at school, girls played netball or hockey whereas the boys would play rugby or football. 
This segregation was happening when we were as young as six! And now in hindsight, I think, why couldn't everyone be given a chance to try out a whole range of sports?
This internalises the mindset that girls and boys can only play certain sports based on their gender. 
In terms of practical barriers, there's an issue with accessibility - there aren't as many football clubs for girls as there are for boys, or for those living in rural areas there may be a lack of teams available in the local area. That's why I think it's so important for schools to support young people playing sports.
It's interesting that the drop off when it comes to playing sport isn't as common amongst boys. I know that myself, and a lot of my female friends, stopped playing sports when we got to 15 then when we looked back in our twenties, we all asked ourselves "Why did we do that?" and started playing again. 
What do you think can be done to bridge this gap?
Better education, more mainstream representation and support in schools from an early age.
I also think we need to change the attitudes around women taking part in sports and work to increase their confidence. Everyone should be encouraged to take part in sports because it's an enjoyable activity that they can have fun with - they don't have to be good at it! 
What are Little Dot Studios doing to champion women in sport, and increase audiences?
The sports team at Little Dot work with a range of clients in the world of women's sport, from the FA to the England Women's Cricket Team. I love seeing the content our editors create to optimise visibility and engagement of women's sport across YouTube and social media. 
What campaigns have you delivered at Little Dot over the last year which have helped bring women's sport to fans during COVID?
One of our biggest campaigns to date was running the WSL social channels during Women's Football Weekend, a weekend dedicated to women's football during the men's international break. The event went online in November 2020, in contrast to the previous year where the weekend was designed to encourage in-person attendance at games, with many matches moving to the men's stadiums.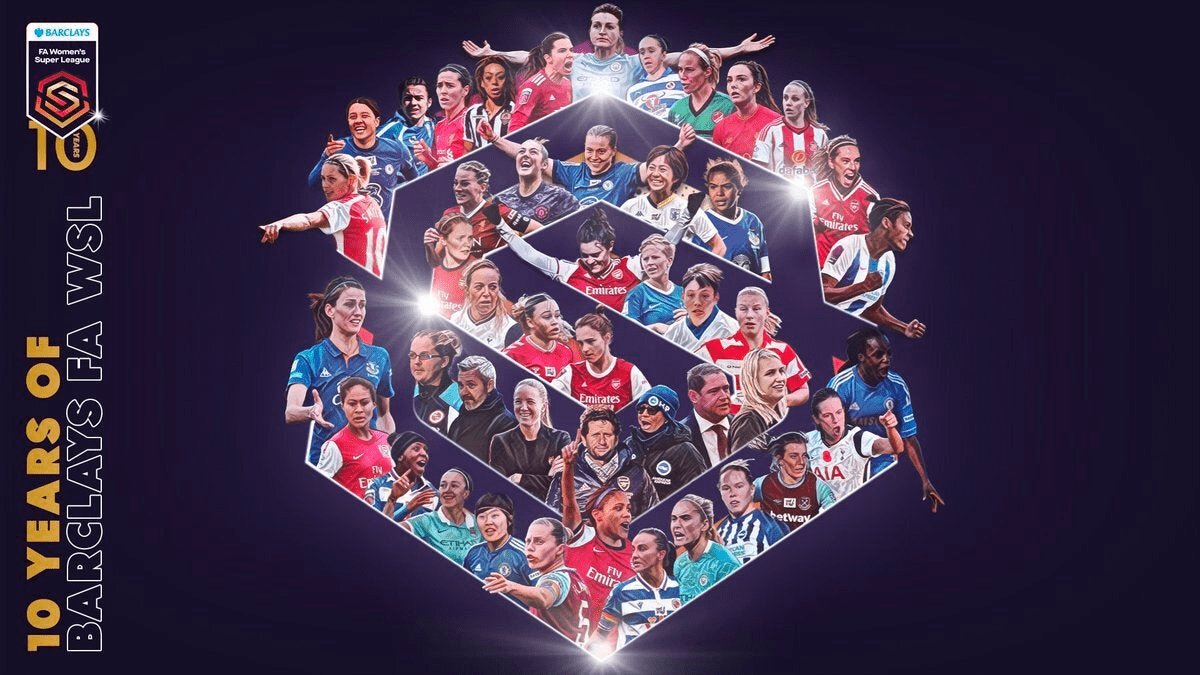 All matches were broadcast on The FA Player and we made sure to drive as much traffic there as possible — bringing live, back-to-back matches to fans during the November lockdown! Across Facebook, Twitter and Instagram, we generated over 3m views, 8m impressions, and over 400K engagements - an impressive increase from the previous year's 557K views, 107K engagements, and 3m views. 
We also celebrated the 10th anniversary of the league with a series of designs and content to highlight some of the successes and stats over the last decade. This campaign was a huge success, with over 6m impressions on Facebook, Twitter and Instagram. We also saw more than 200K views of the Facebook stream of the first-ever WSL game between Chelsea and Arsenal, originally shown on the 13th of April 2011. 
Do you think that the lack of fans in the stadiums over the last year has perhaps stalled the growth for women's football as people can't attend these matches?
Yes and no. By people being stuck at home, they have consumed a lot of online content. With the FA Women's Super League, every game is streamed on The FA Player so people can watch the matches from home and really keep on top of the league. This increased visibility and consumption of the matches online may even have contributed - at least in part - to the landmark BBC and Sky broadcast deal for the 21/22 season onwards.
Although, there's no better feeling than actually being at the game, and with women's football typically having smaller audiences, there's a lot more audience interaction. At the end of matches, it's not uncommon for the players to chat with the fans and sign a few autographs. Unfortunately, that element has been lost as a result of COVID so it'll be really great to have that come back. 
And finally, on a lighter note, what sports are your favourite to play, and to watch?
Football is my favourite to play and to watch - my whole family love it and we're all West Ham fans, which has had its ups and downs! I've been going to matches since I was about 8 and probably playing since then too.
I'm really looking forward to the Women's Euros in summer when (hopefully!) the stadiums open up again! It's being held in England so I definitely hope to get to a few of the matches.
In terms of other sports, what I play and what I watch are completely different. I love watching netball - it's so fun to watch because it's just so fast paced, but think it's quite underrated - and I've recently gotten into watching cricket since covering it a bit more in my career. 
I've played golf since I was 13, but I don't really watch it. Same with cycling, I do a lot of it, but don't watch too much of it! 
Thanks Ella for taking the time to chat to us, and share your experiences!
If you'd like to join our Sport team, check out our open roles here.